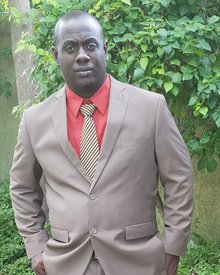 Terrific Tarec
May 1, 2023
Name:-Tarec  Thomas
Job title/Position: Chief 1 Medical Technologist
Division/Department:- National Public Health Laboratory Histology Department
My core function is to supervise the day to day activities of the department.
My vision for the Ministry of Health and Wellness is to have upgraded, well equipped and fully functional facilities sp as to provide optimal healthcare services to its clients.
 High School: I went to Wolmer's Boys' School
My favourite childhood memory is spending the holidays at my grandparents
My favourite colour is blue
What I enjoy most about my job: I enjoy the camaraderie amongst the staff members in my department and the fact that I am able to aid in improving the quality of people's lives.
 My dream vacation going to Bora Bora and relaxing in the clear blues waters and  sipping on margaritas all day long.