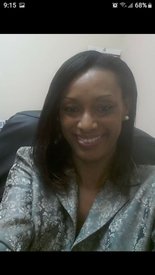 Karen Samuels
May 17, 2021
NAME: Karen Samuels
JOB TITLE/POSITION: Administrator
DIVISION/DEPARTMENT/UNIT: Finance & Accounts Division
WHAT IS YOUR CORE FUNCTION: Provides office support; Plans, organizes and
administers activities to ensure smooth running of  the Finance & Accounts Division. 
MY VISION FOR THE MINISTRY OF HEALTH & WELLNESS IS: That all persons across Jamaica are provided with the best quality health care and experience excellent customer satisfaction throughout all hospitals, health centers and facilities  island-wide.
What does being a Change Champion mean to me?
It means that I will be part of the change process and that no matter what level I am, my role is one of importance - One that will be influential and cause a positive effect to the organization in which I work.