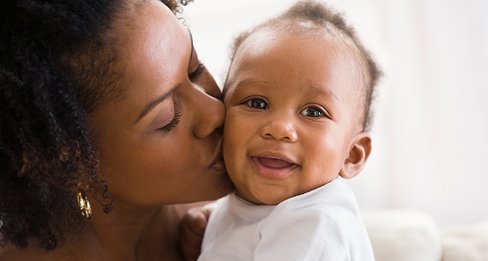 Start Right
Jan. 13, 2023
Maternal Health Initiative to Focus on Vulnerable Mothers
KINGSTON, Jamaica. Thursday, January 12, 2022: The Ministry of Health and Wellness is responding to the needs of vulnerable mothers with the roll-out of a maternal care programme across the public health system.
In collaboration with the American Friends of Jamaica (AFJ) and JAHJAH Foundation, Start Right will provide a range of care supplies for newborns and deliver improved diagnostic services across public health facilities through modern, state-of-the-art ultrasound technology; and specialized training for healthcare providers.  

Under the auspices of the Minister of State, the Hon. Juliet Cuthbert-Flynn, OD, MP, the programme's emphasis on obstetrics and maternal/newborn care comes as the Ministry seeks to support high-risk, low-income pregnant women and mitigate Jamaica's maternal and neonatal mortality ratio.    

"Sometimes for reasons outside of their control, women do not seek prenatal care and only visit the hospital when issues arise or are seen too late in the pregnancy. Through Start Right, we seek to help vulnerable mothers identify early any health problems during pregnancy and reduce the chances of adverse outcomes," said the Minister of State.
With the partnership of the AFJ and JAHJAH Foundation, 100 adolescent and other vulnerable mothers will receive Snuggle Nests as well as essential items for mothers and babies, including diapers, skin, oral care and hygiene products.
Through the public-private partnership, modern ultrasound technology will be integrated into the public health system with the introduction of the Butterfly Handheld Ultrasound Monitor. A total of 11 hospitals will be presented with the Butterfly Monitor that is expected to deliver quick scanning and prenatal testing. The mobile-friendly tool will be supported with wireless technology through iPads.        

Handover of the care items and equipment have also been made possible through the kind support of Bailey's Medical Supply and Dennis Shipping. Start Right launches on Monday, January 16 during JAHJAH Foundation's 15th Ultrasound Conference.



                                                                 ###