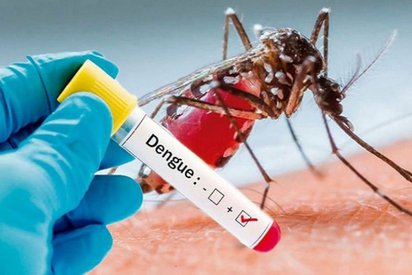 Health & Wellness Ministry Issues Dengue Caution
Aug. 17, 2023
Increase in cases compared to previous year
KINGSTON, Jamaica. Wednesday, August 16, 2023: The Ministry of Health and Wellness is advising Jamaicans to remain vigilant in the wake of an increase in Dengue cases.
Data from the Ministry's Surveillance Unit shows a 13% increase in cases of the mosquito-borne disease since the start of the year. The figure, it notes, is above those reported in the 2021 and 2022 epidemiological year.
While the increase in Dengue activity is observed, Jamaica is not currently experiencing an outbreak.
At the same time, the Ministry says that it has identified with support from the Caribbean Public Health Agency (CARPHA), nine cases of Type 2 Dengue virus in four parishes — Kingston and St. Andrew; St Thomas; St. Catherine and Westmoreland.
The presence of the Type 2 virus, cases of which have not been seen in the population since 2010, heightens the island's risk for a possible outbreak. 
"The Ministry continues to be vigilant in its efforts to manage the risk of a Dengue outbreak. The current response measures to the increase in numbers include a comprehensive review of current infrastructure and inventory to manage the expanded vector control programme. We are also intensifying dengue prevention and control activities within the Regional Health Authorities and the Parish Health Department," said Chief Medical Officer, Dr. Jacquiline Bisasor-McKenzie.
The Ministry has also put in place enhanced public education and vector control measures, including community-based vector control workers.
"We have already begun to strengthen our vector control measures with increased fogging in high-risk communities and institutions. This includes amplifying larvicidal treatment of breeding sites and improving the testing capacity of public health laboratories," the CMO added.
Disease surveillance is ongoing with increased training workshops and capacity building. Additionally, Ministries, Agencies and Departments (MDAs) are being engaged toward intersectoral collaboration inclusive of funding to execute their component of the strategy.
Dengue is a common mosquito-borne disease with an estimated 50 to 100 million cases occurring globally each year. Jamaica has seen continuous local transmission of the virus since 1977, with outbreaks occurring every two to four years over the last decade.
The Dengue virus has four strains and is contracted through the bite of an infected female Aedes aegypti mosquito. Breeding sites include areas with standing water, such as puddles, water tanks, containers and old tires. Irregular garbage collection and poor sanitation also contribute to the spread of the insect.
The annual peak transmission season for Dengue is during the country's rainy season, that is, August to December.
-END-