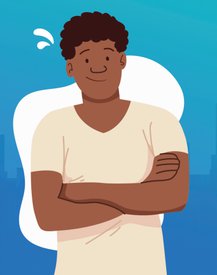 Health Ministry boosts blood drive programme
May 4, 2023
Targets young donors, mobile units to come
KINGSTON, Jamaica. Thursday, May 4, 2023: Increasing blood donations and voluntary blood donors is high on the agenda of the Ministry of Health & Wellness.  
 
Minister of Health & Wellness, Dr. the Hon. Christopher Tufton highlighted the focus while addressing yesterday's sitting of Parliament during his Sectoral presentation.
         
"One litre of blood can save three lives and in a country that is impacted by so many issues of trauma from domestic and gun violence, as well as road traffic crashes, the more blood we have in reserve, the more we increase the chances for survival," Dr. Tufton said.
Recently, the National Blood Transfusion Service, an entity of the Ministry of Health & Wellness, embarked upon a blood drive programme for schools targeting upper school students and tertiary institutions.

Noting that "we must start with the youngest in our population", the Minister lauded the programme as "an innovative approach" and a step in the right direction.  

"Since the launch of this initiative, four schools have been visited with the collection of 85 units of blood. This is a possible 255 lives saved!" the Minister noted.

"This year, the Minister of State will be expanding the programme to 20 high schools, and five universities and teachers' colleges. This is with the aim of collecting over 600 units of blood and increasing the database of voluntary donors by at least 20 donors," he added.
At the same time, the Ministry will this year identify an additional five strategic blood donor sites in order to further meet the needs of the population for blood. This will increase the total number of sites islandwide to 16. Last year, it opened the Spanish Town Blood Collection Centre on the grounds of the Spanish Town Hospital.

"Parishes that are severely underserved such as St. Mary, Portland and St. Thomas will be carefully examined to identify possible sites that will allow people to not only donate but also to become active donors," the Minister added.
The programme is also to see the addition of two mobile units as part of the response efforts to increase access to safe blood and blood products. One unit will be a COVID-19 vaccination bus retrofitted for purpose, while the Ministry will launch the procurement process for a new blood collection vehicle to support the work of the National Blood Transfusion Services.              


                                                          -END-