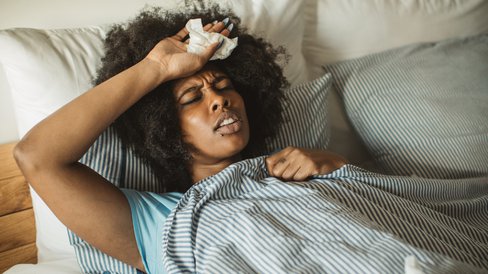 'Know Your Numbers'
May 3, 2023
500,000 tests targeted in drive to prevent ill-health
KINGSTON, Jamaica. Wednesday, May 3, 2023: In response to lifestyle diseases and premature mortality, the Ministry will this year roll out its 'Know Your Numbers' campaign to encourage yearly health screening and reduce illness among the population.
 
"Madam Speaker, too many Jamaicans are walking sick people because they do not know their health status." 

"Our target is to get 500,000 screening tests done this year (2023/24). This is to provide Jamaicans with the opportunity to know what they are vulnerable to and what they need to do to correct this through lifestyle changes," said Health & Wellness Minister, Dr. Christopher Tufton. He made the announcement today during his Sectoral Presentation at Gordon House.
"Madam Speaker, to achieve this, we intend to bolster offerings of health checks and promote health screening in our hospitals and clinics across the country. Screening will become routine operating procedure through our primary reform programme, in particular our Life-Stage approach. This means, once you enter a facility for any concern or examination, you will be provided with a health screening," the Minister said. 
Mobile Screening Activities   

Through the Regional Health Authorities, the Ministry will repurpose its COVID-19 mobile units in order to offer mobile screening services across the island, including through community outreach programmes.
–MORE-
Increased efforts will be made to target the most vulnerable among the population such as people living in remote, difficult, underserved and unreached areas, to assess and provide management for illness. 
Core services to be offered include screening for body mass index, hypertension, diabetes, vision, cholesterol and HIV/Syphilis. Expanded services will include ECG, prostate cancer, breast cancer, cervical cancer, colorectal cancer, dementia and frailty, and immunization.
"In addition to clinics and health centres, we will be taking screening activities to you in your place of work, play and in communities. Mobile health clinics will be deployed to each parish and our primary health care professionals, partnering with community leaders and civic groups such as churches, schools, corporate offices, Members of Parliament, and community-based associations. We will take screening to you and encourage you to get screened as this could save your life," Dr. Tufton added.
The programme will also feature a pathway to care that ensures that once diagnosed with any chronic illness, people can immediately be referred into treatment. 


                                                              -END-