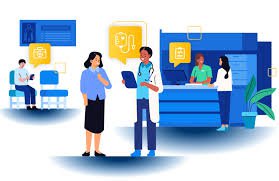 Health Ministry Reports Reduction in Client Complaints for First Quarter
Sept. 15, 2023
Kingston, Jamaica. Friday, September 15, 2023: The Ministry of Health & Wellness is reporting a reduction in the number of complaints related to public health facilities received through its Complaints Management System (CMS).
Two-hundred and twenty-five (225) complaints/cases were processed by the Complaints Management System in the first quarter of the 2023/24 financial year, representing 0.003% of the total patients served. This meant that one patient reported 'a less than desired experience' for every 3,111 patients served in the public health system.
During the Ministry's quarterly press conference, Minister of Health & Wellness, Dr. the Hon. Christopher Tufton noted that "80% of the complaints are attributable to incidents occurring at hospitals, 10% to health centres, and just about 10% for private healthcare facilities. These figures are consistent with those of the previous quarter and quarter one of financial year 2022/23."
Most cases came from facilities within the Southeast Regional Health Authority (SERHA) with a total of 106 representing 47%; while NERHA, SRHA and WRHA accounted for 18%, 16% and 7%, respectively.
The health facilities with the most complaints included, Kingston Public, which saw 36,2276 patients with 34 complaints; Spanish Town saw 23,567 patients with only 25 complaints; St. Ann's Bay Regional saw 21, 640 patients with only 22 complaints, Princess Margaret saw 10,707 with 17 complaints and Mandeville Regional saw 21,181 patients during the quarter with only 14 complaints.
In speaking to the responsiveness of the CMS, Dr. Tufton said that "as it related to our responsiveness, 90% of the total cases handled were acknowledged and referred for investigation each within the lead time. Of the 225 cases handled for the period, 43% were referred, 34% were in-progress, 6% were escalated to Ministry for further management and 17% were closed/ resolved."
The Hope Institute, National Chest Hospital and St. John Golding Rehabilitation Centre were the only facilities that had zero complaints during the period under review.  
Users of public health facilities can call, visit, email or send a letter to the Customer Care/Patient Affairs Department at any of the public health facilities or email the Investigation & Enforcement Branch in the Standards & Regulation Division at the Ministry of Health & Wellness at myexperience@moh.gov.jm to submit a query, concern, compliment or complaint.